Outer Banks Head Boat Fishing Trips
Join the crew of the Miss Oregon Inlet II for an Outer Banks fishing trip for the whole family! Our head boat is a spacious 60 feet long and can hold up to 65 people. We run three trips a day and have everything you need to fish aboard the boat and you are covered under our fishing license. We are located at the famous Oregon Inlet Fishing Center. >> More info

---
Reservations
Reservations powered by Kitty Hawk Kites
BOOK ONLINE 24 hours a day, 7 days a week, or call (877) 359-8447 to book by phone.
Cancellation Policy: Miss Oregon Inlet II has a 48-hour cancellation policy. We require all bookings to be canceled at least 48 hours in advance or you will be charged the full price of your booking. We also offer a full refund for all trips canceled due to weather.
---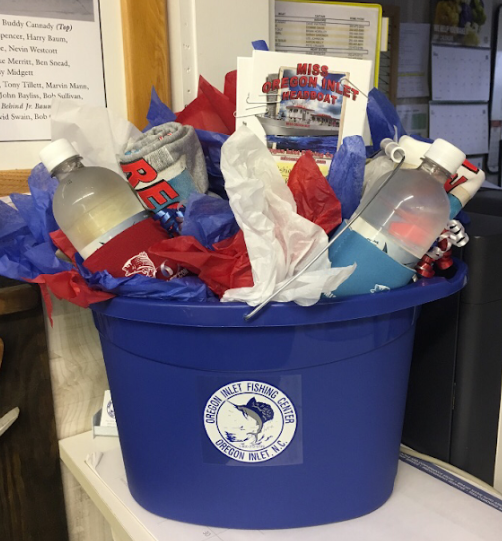 Miss Oregon Inlet II Swag
We sell our t-shirts, visors, koozies and gift certificates onboard the Miss Oregon Inlet II! Looking to win some Miss Oregon Inlet II swag? Tune into Captain Marty's radio show on Beach 104 and Water Country 94.5 on the first Saturday of the month for your chance to win a Miss Oregon Inlet II swag bucket filled with t-shirts, koozies, tickets and more!